It's beginning to look a lot like Christmas
Christmas packaging design for Anthon Berg, Toms Group
Anthon Berg is, through the Ren Rå Marcipan product, well-established in the Danes Christmas traditions. To strengthen and expand their seasonal position, Anthon Berg wished to increase the product portfolio by introducing highly beloved classics and new products dressed for Christmas. Since Anthon Berg has taken ownership of the pink colour, IDna Group chose to combine this with the classic Christmas red while giving the design a premium feel, matching the quality and taste of the products.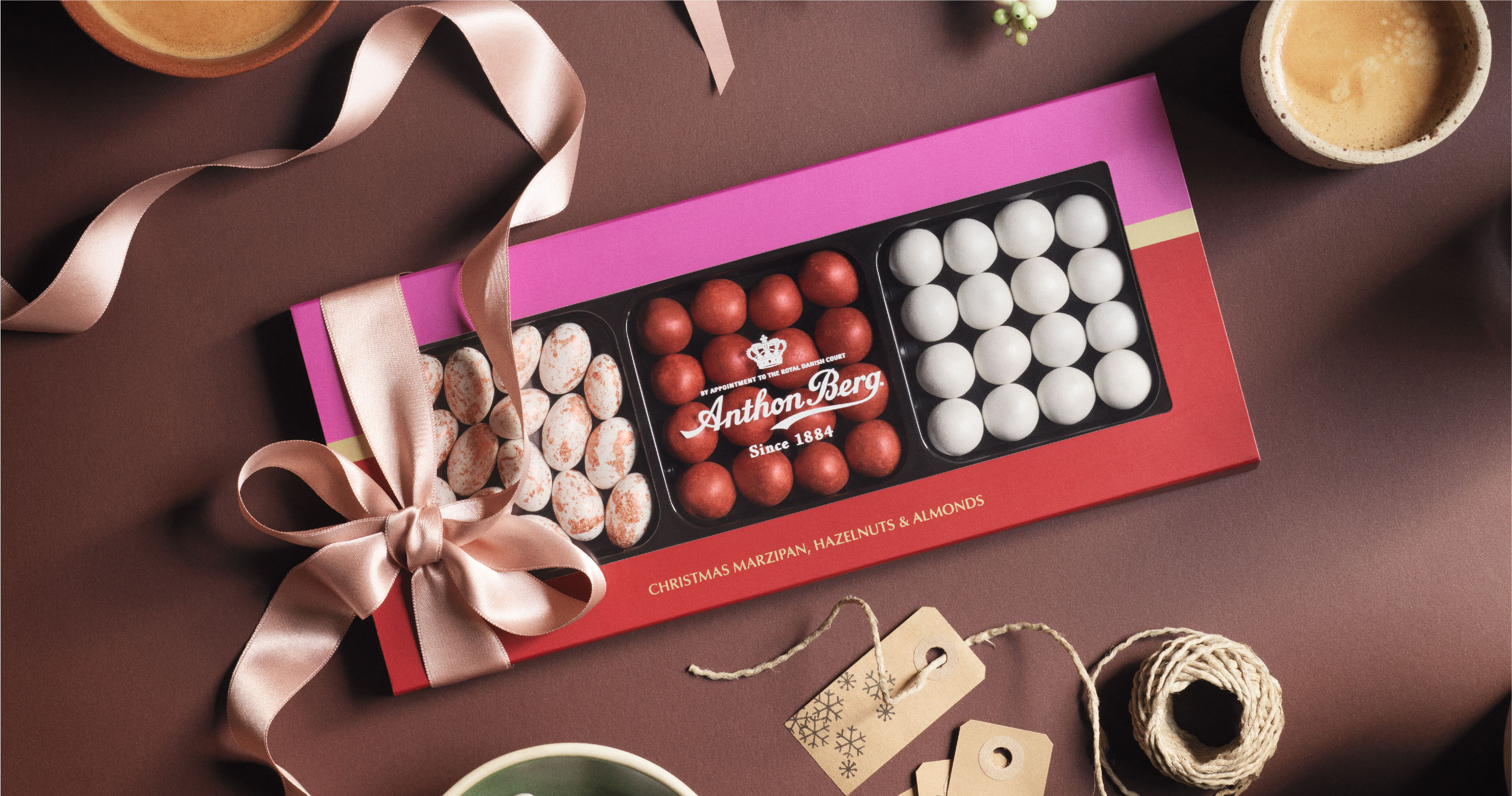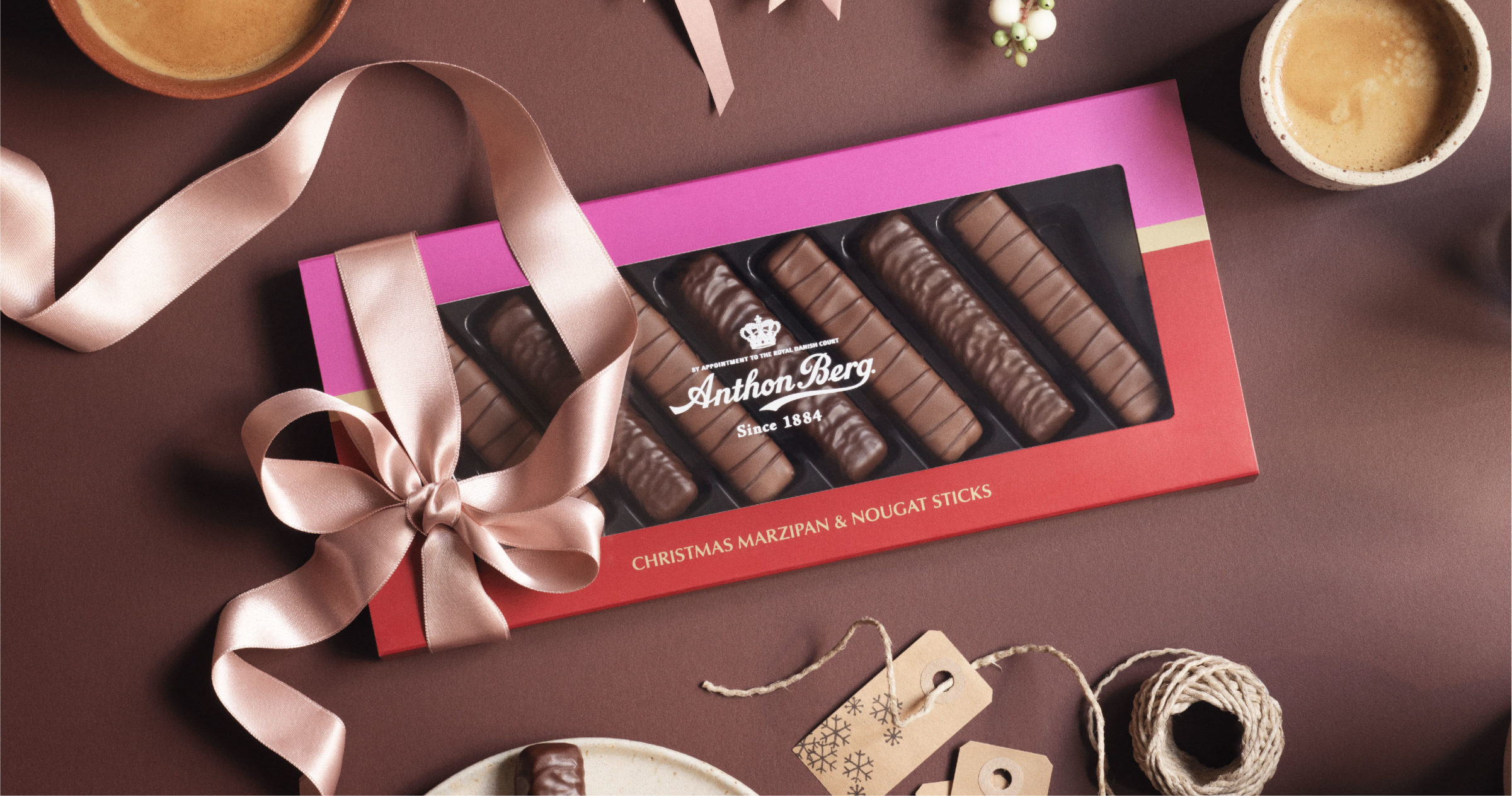 Photo credits:
Art Direction: Robert/Boisen & Like-mindet
Photographer: Rasmus Dengsøe
Styling: Sidsel Rudolph
Packaging design: IDna Group
New Christmas Packaging in 2020
Once again we have been trusted with the task to update this year's Christmas packaging for the traditional holiday treats from Anthon Berg.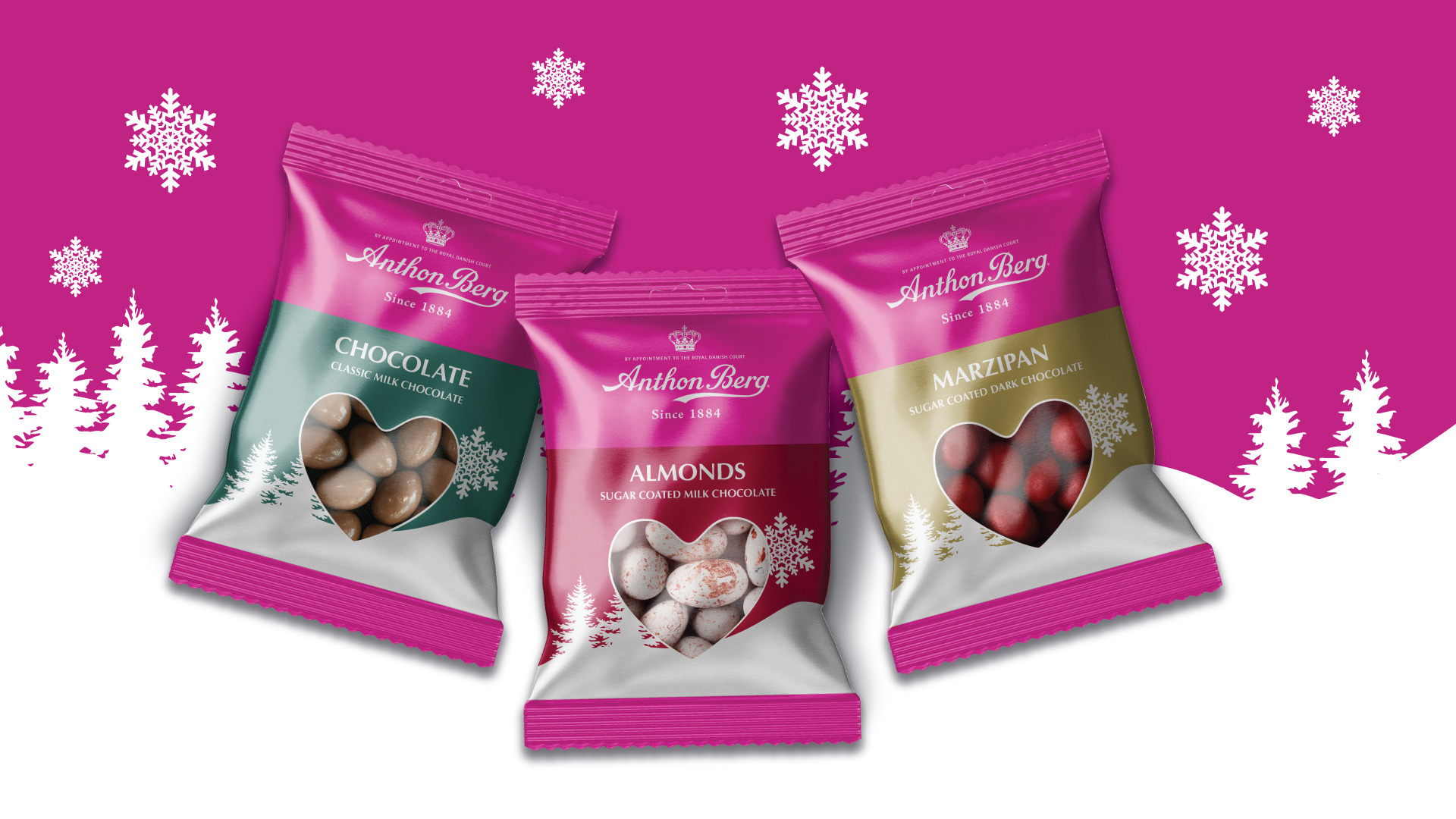 Related work