Easy navigation in a growing market
Packaging design for Biosym
How to modernize a 35-year-old design and still be in line with the high quality and credibility of the products? We have redesigned the packaging for the Danish brand Biosym, making it easier for the consumers to decode while ensuring synergy across the entire brand range.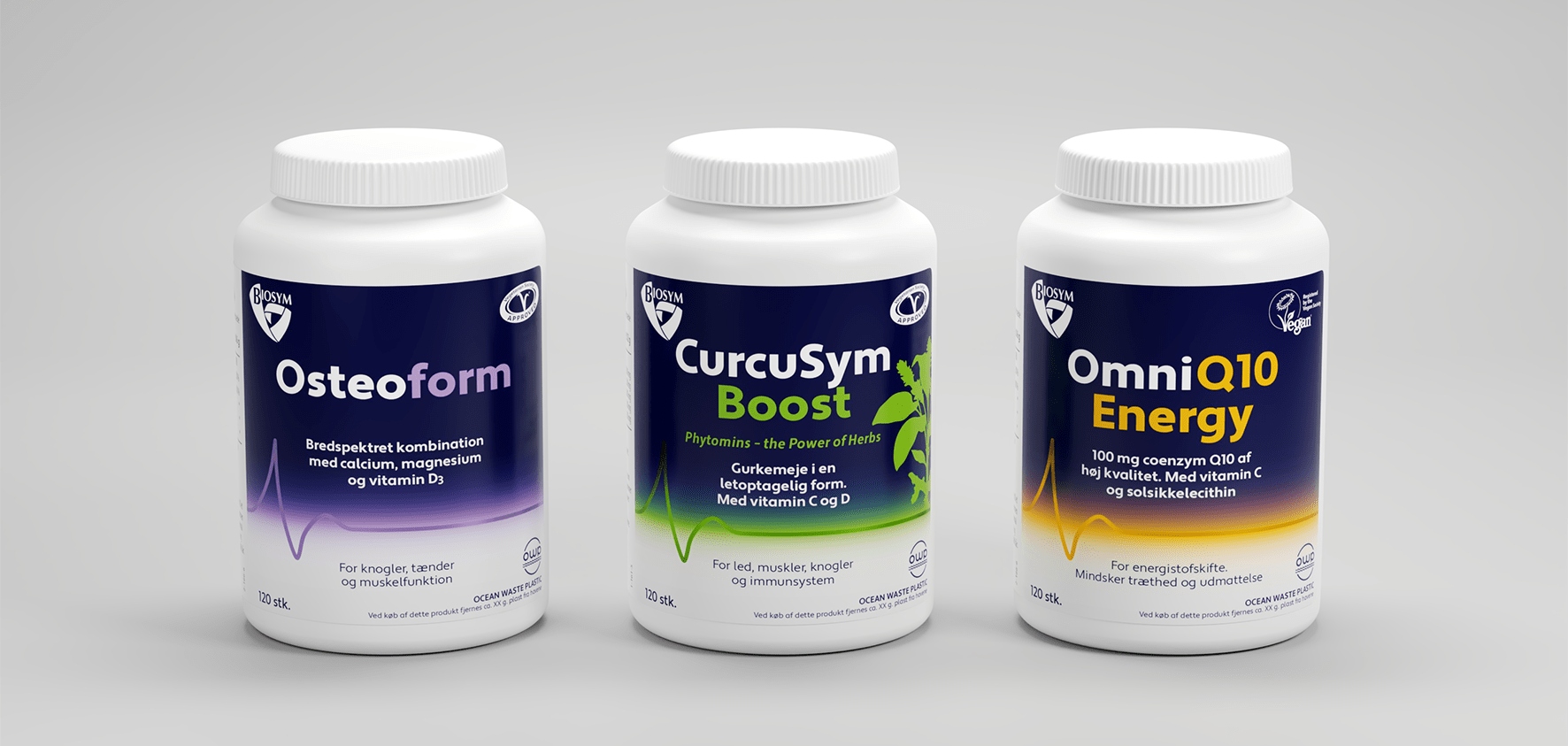 Project details
Biosym is a Danish company specializing in developing and manufacturing dietary supplements in Denmark. Furthermore, their products are sold in the UK, Sweden, Norway, Germany, and Spain under the name Nordic Nutraceuticals. They develop and produce vitamins, minerals, Omega 3-6-7-9 fatty acids, lactic acid bacteria, herbs and other nutrients.
Biosym was founded in 1986 by Kurt Winberg Nielsen and his son Kim Nielsen. Kurt Winberg Nielsen was the founder of Biopathy in Denmark, and he was a Naturopath practitioner, educator and author with a true Scandinavian outlook. Biosym's primary goal is to improve public health, and they are therefore consistently developing effective preparations of high quality based on the latest research in health and nutrition.