Regaining a strong position in a highly competitive market
Brand strategy, brand identity and packaging design for Hatting fast-food – Lantmännen Schulstad
The fast-food market is growing rapidly, and the Hatting brand wants to reclaim its position as a market leader with a brand that drives the category, while today's Danish fast-food bread market is driven by smaller players with a strong premiumization agenda. Therefore, our task was to define a new brand persona for the Hatting fast-food brand. – A persona whose narrative would help create a stronger position in the market and which could form the foundation for a new packaging design.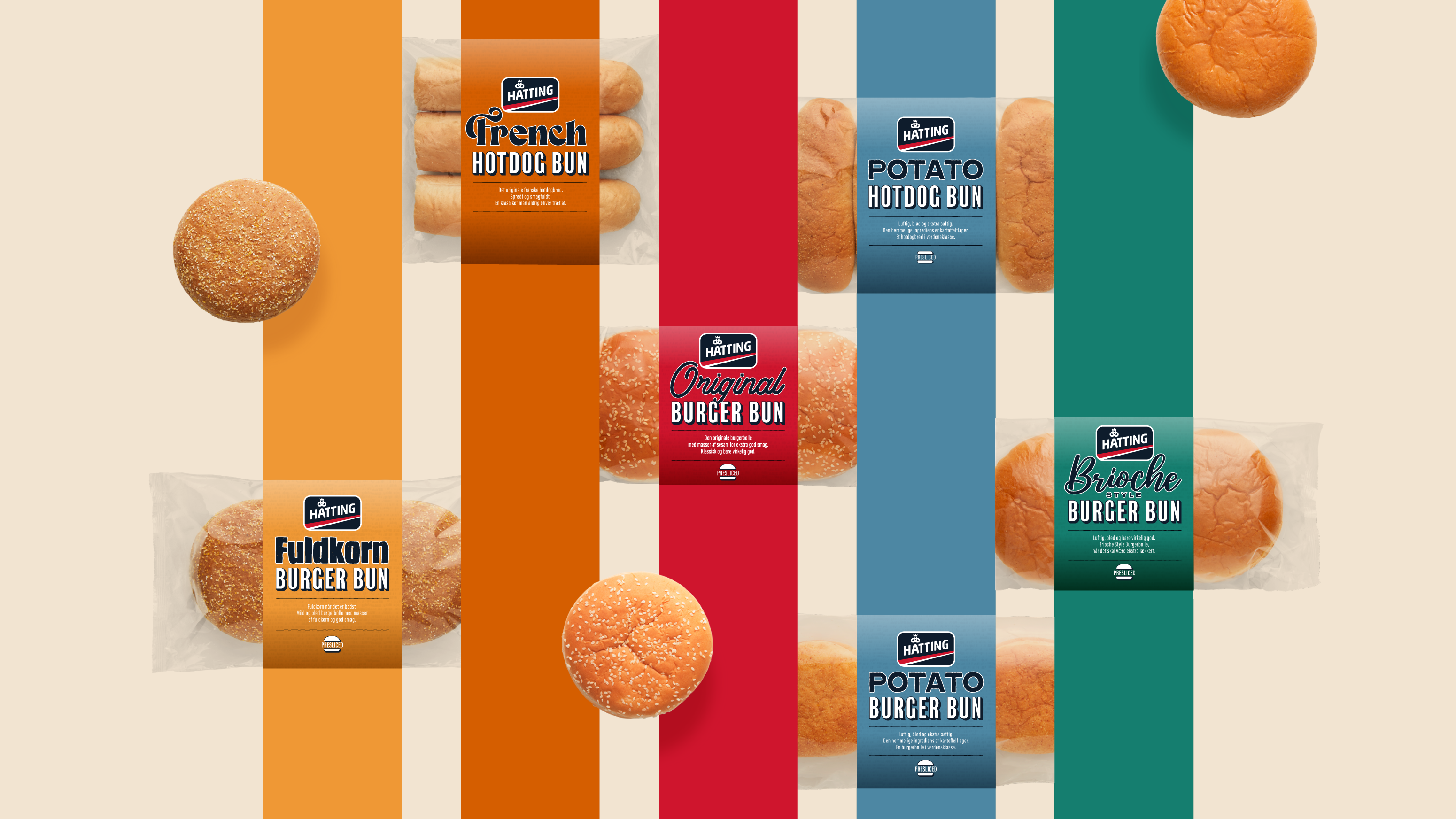 Project description
The fast-food category is a category with relatively low brand loyalty, and therefore consumers will often choose what is convenient for them. Thus, with our solution, we have developed a design that makes it easy for consumers to navigate the Hatting branded products and choose them over the competition, being both branded products and private labels.
The ambition of the new packaging design is to make the brand stand out on the shelf, be perceived as a premium-taste brand, and make it the preferred choice among consumers. Therefore, we have created seven designs that, with their simple look and clear colour, ensure a strong stand out on the shelf make it easy to navigate for the consumers while reinforcing the Hatting brand as the market leader in the fast-food category.