Building a new sub-brand to meet consumer demands
Naming & brand design for Nestlé Little Rockets
For years, Nestlé has been among the market leaders in baby food, and at the moment, food and snacks for toddlers are one of the growth drivers in the Nordics. That is why Nestlé decided to expand the category with a new range for kids aged 2+.
The new product range is already quite successful, and who knows, maybe Little Rockets will rocket into Europe as well.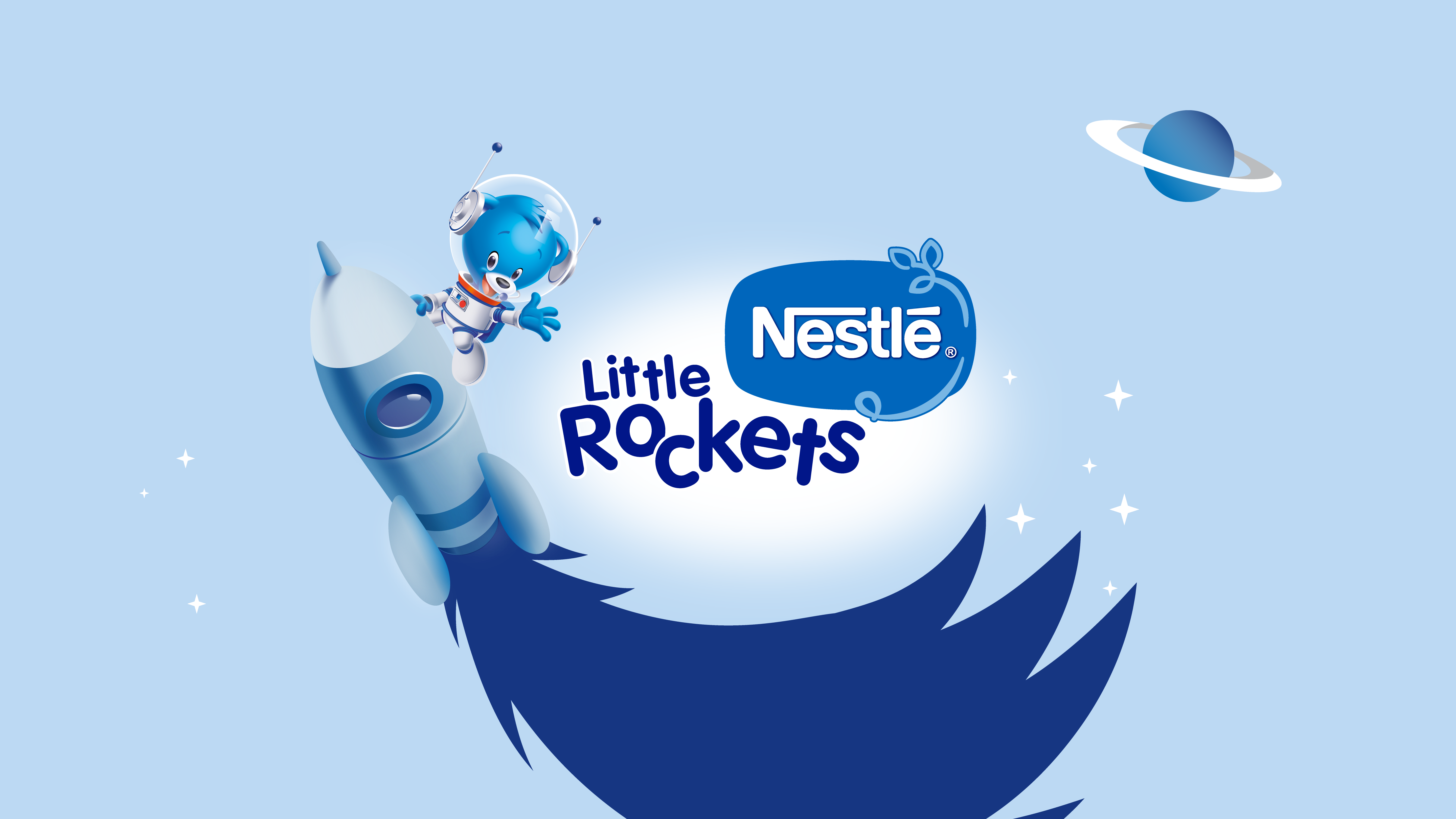 Project details
Our assignment was to develop the new range's name and brand identity. The new identity should include cues to the existing baby range to ensure a clear connection to the Nestlé brand while communicating 'kids' versus 'infant' for the consumers to navigate the shelves quickly.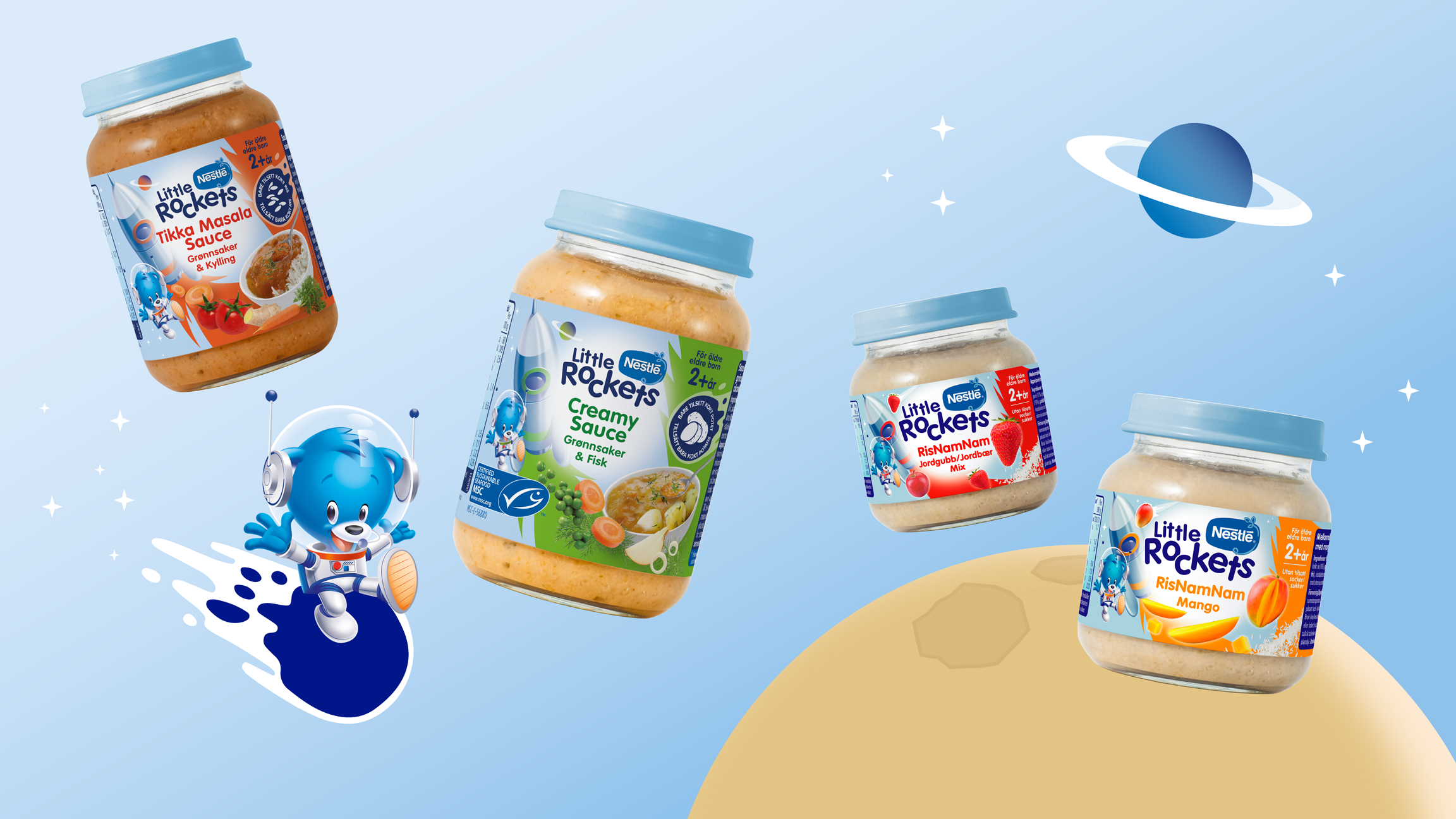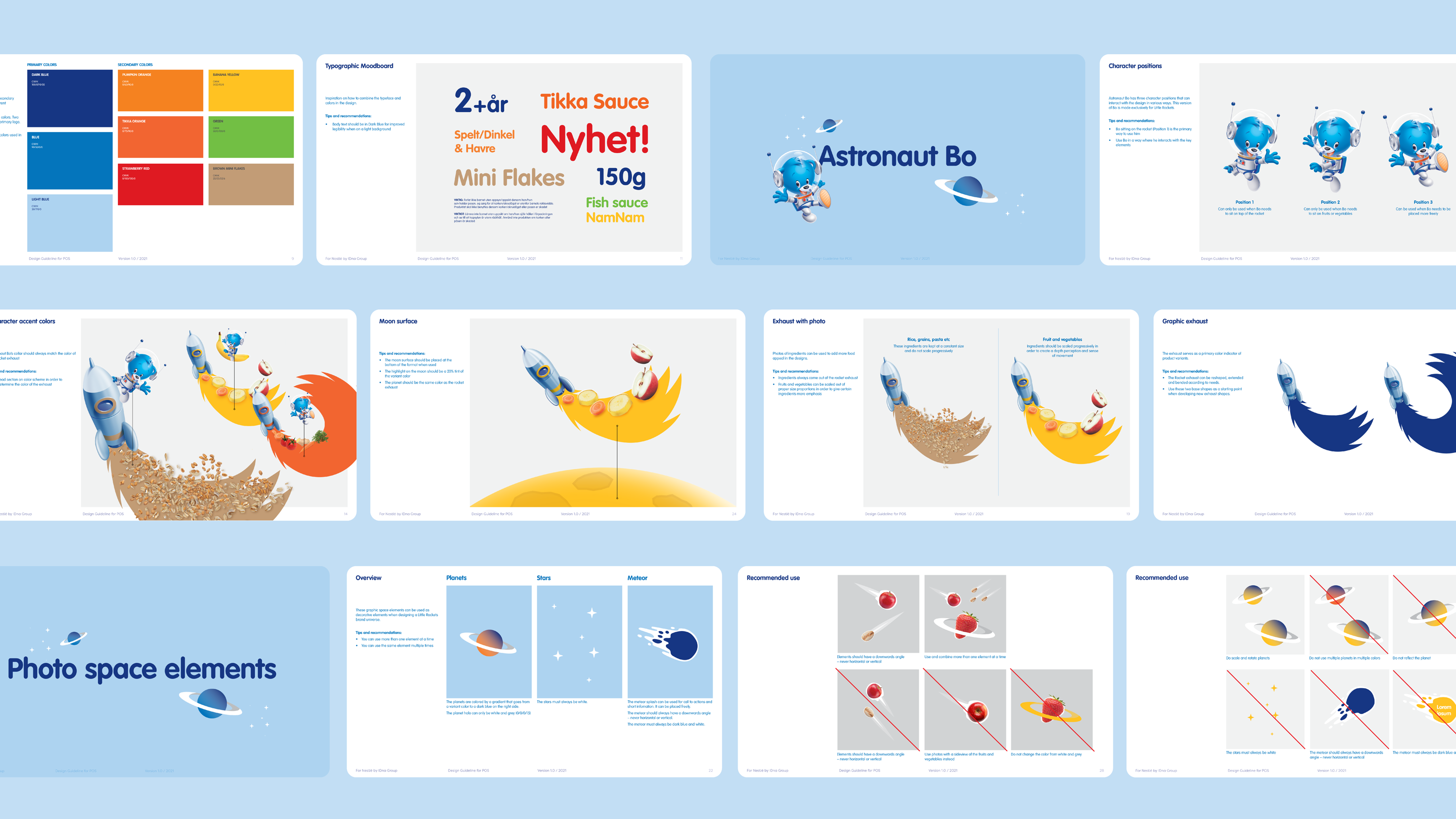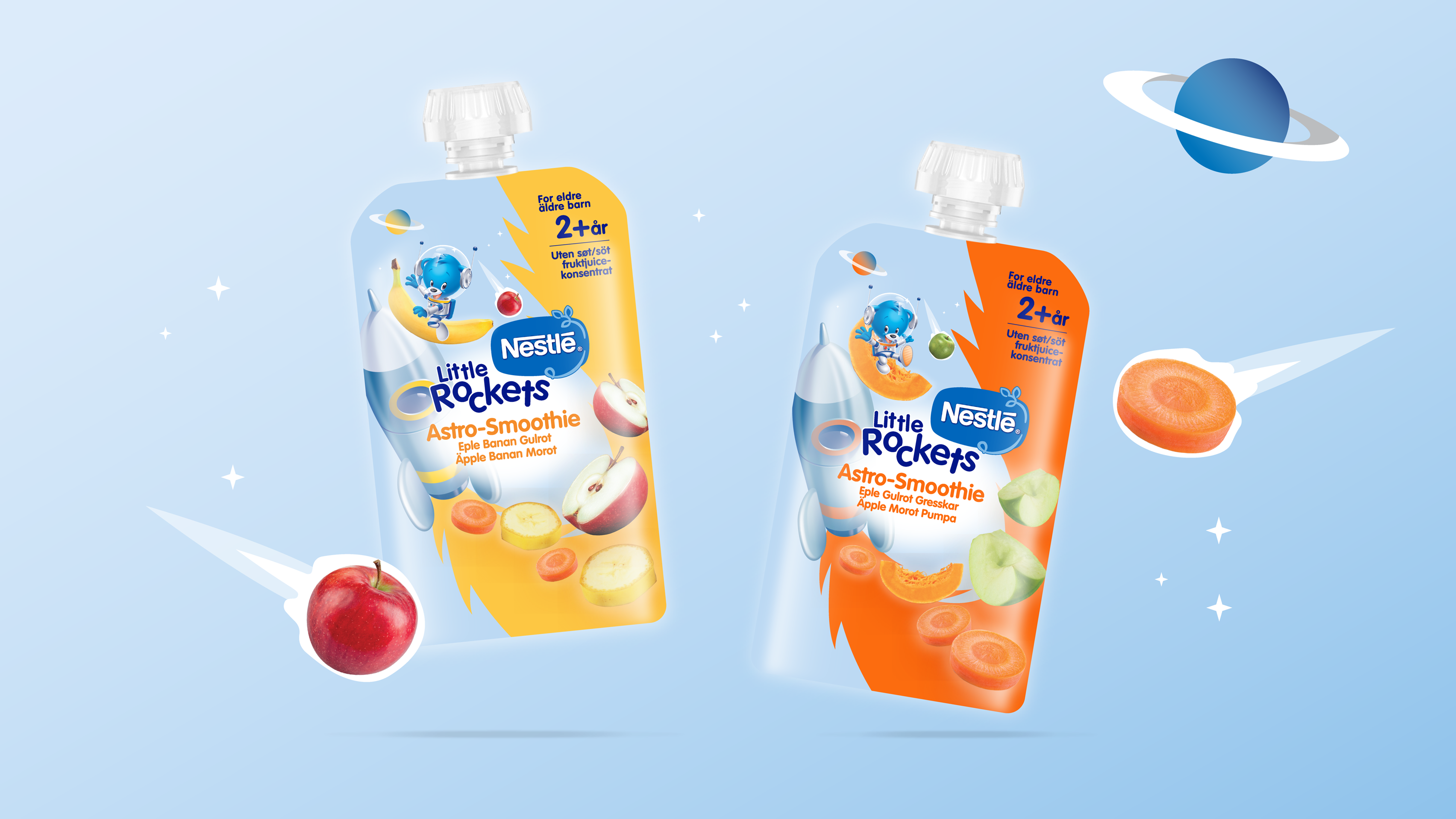 Related work