The journey started with the question of whether a multi-brand structure is the best way to support the business development of a company that sells holiday tours to multiple exotic destinations in several European markets.
Aclass was a Danish travel agency arranging soft adventure tours to Africa, Latin America, and Asia. Since 2006, the company has created a solid position in the Danish travel market and expanded successfully to Sweden, Norway, Finland, Germany, the UK, and the Netherlands. Based on a purely digital business model with efficient marketing, Aclass has provided fast and efficient handling of customer requests, a high degree of automatization, and high productivity combined with a high level of personal service. These have resulted in increased customer satisfaction, positive results, and continuous growth. In 2017, their potential was recognised, and Aclass was acquired by the private equity company Maj Invest, contributing further to the company's growth journey.
A journey toward a One-Brand strategy
With a core team from Aclass, we facilitated a process that made them see their business and their brand structure from a different perspective. This process gave them a clearer understanding of the company's true identity. As a result, after months of consideration, the management and the board felt secure enough to say goodbye to the current structure and the brands that had shaped the business for years. They were now ready to begin transforming the company for future growth and start a journey toward a One-Brand strategy.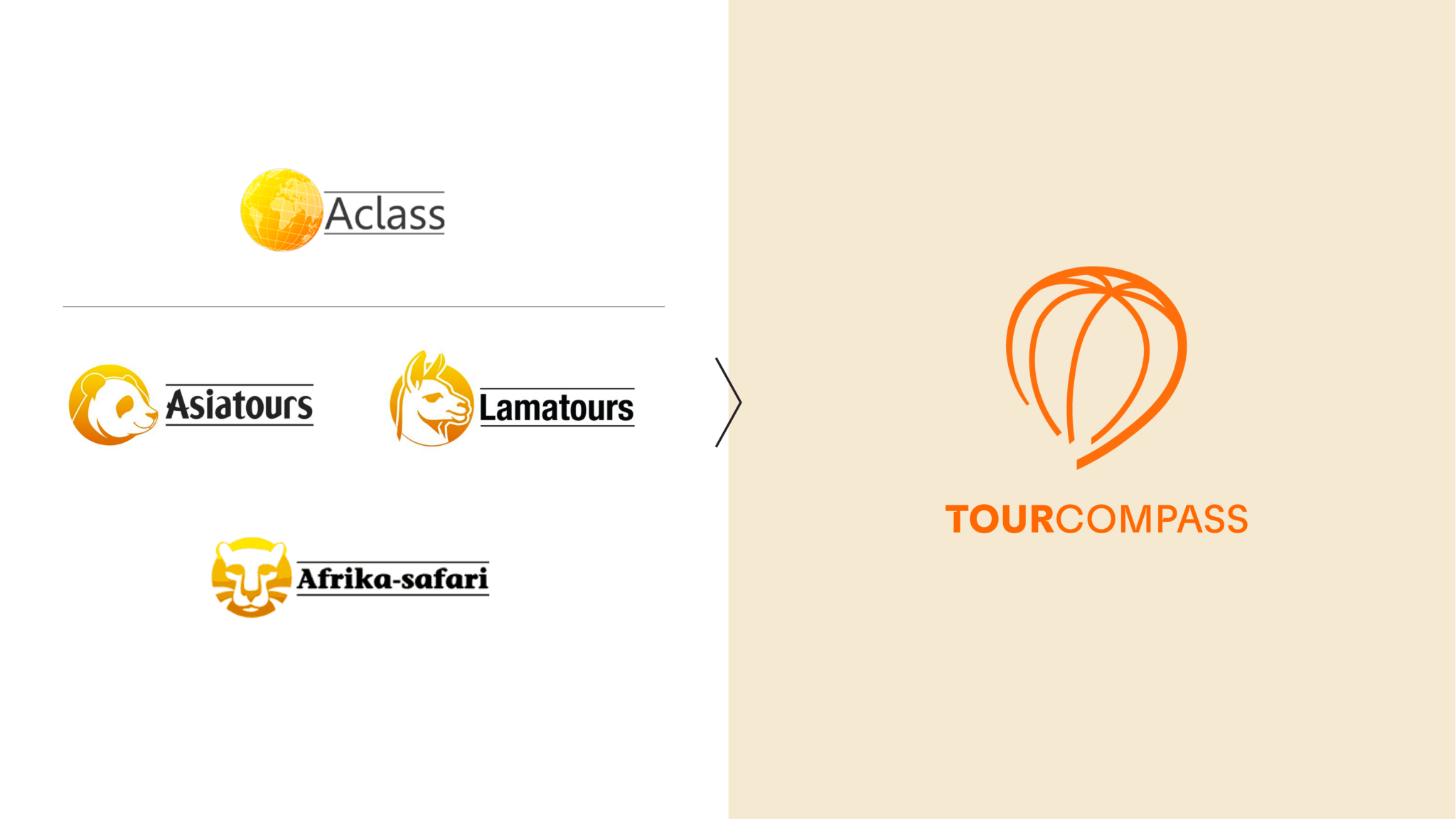 Identity-driven strategy, naming & CVI
Transforming the company from several brands to a One-Brand strategy opened an entirely new chapter for the company. Suddenly, the internal understanding of branding changed, and employees were invited on a journey to identify themselves much closer to the mother brand on top of their relationship with the respective destination. In this process, many new questions had to be answered: Who are we as a travel company? What is the one brand name that expresses our identity and enables us to sell travel tours to all our destinations? And how do we express our true identity visually with a design that attracts customers across Europe?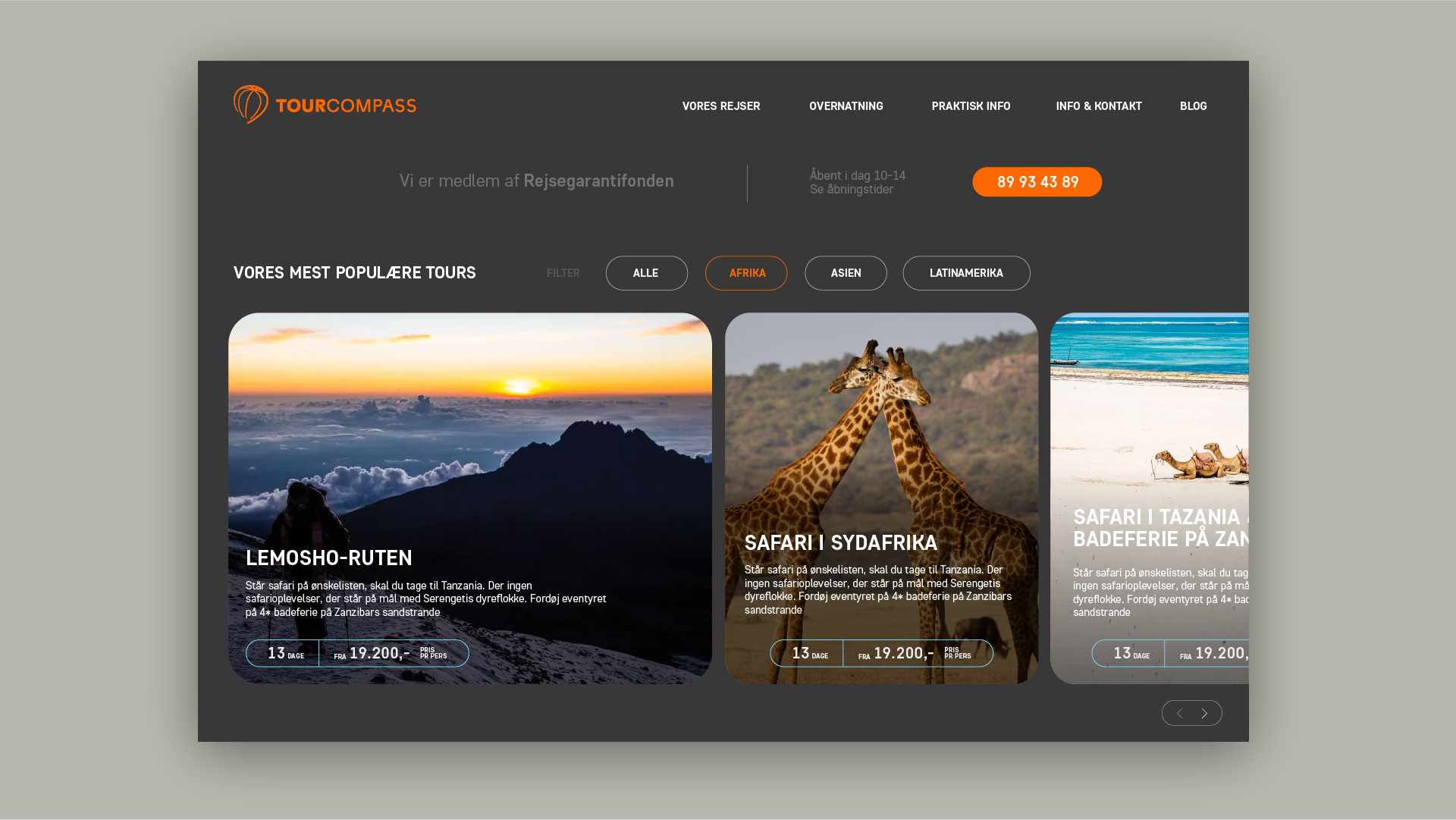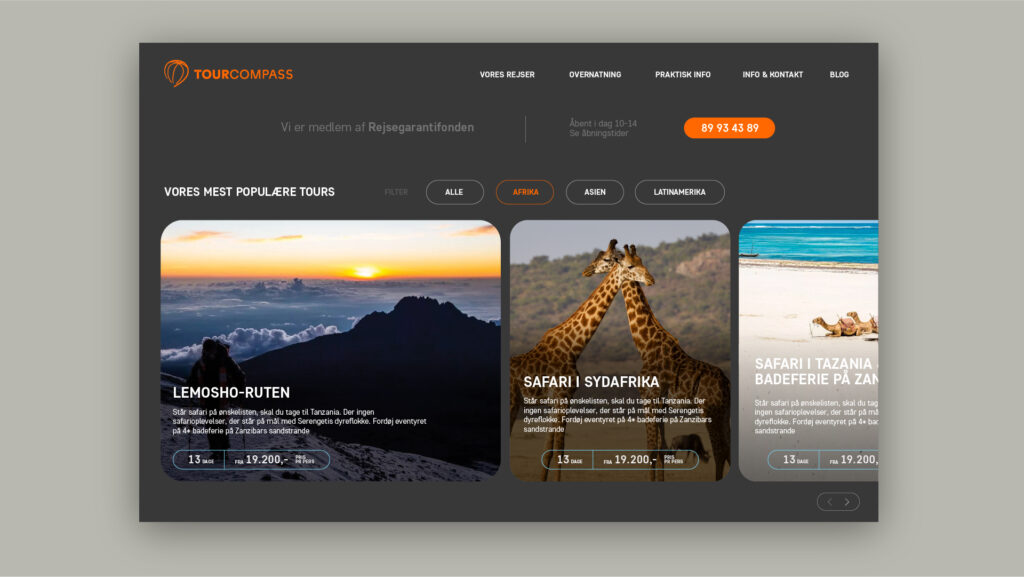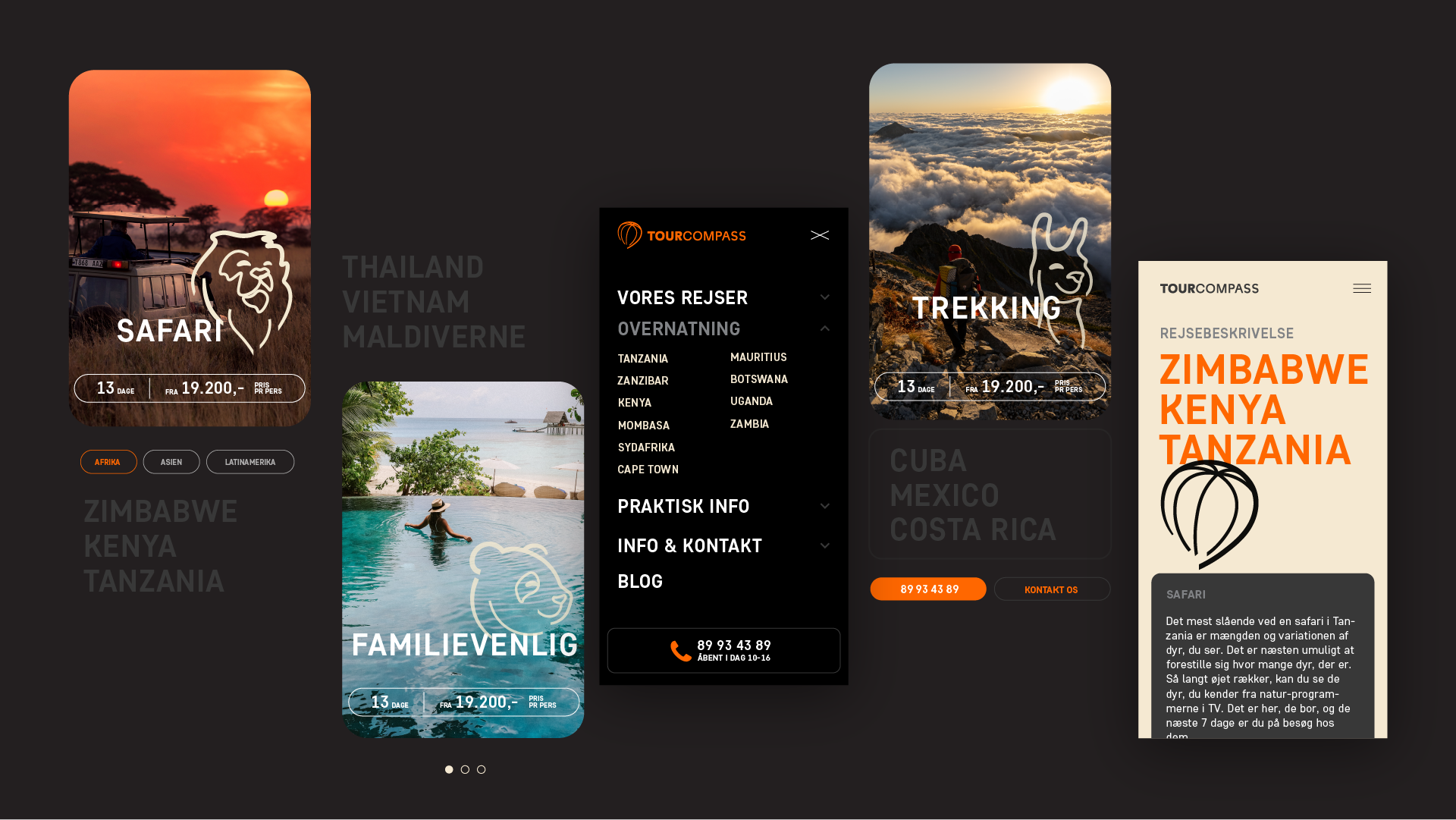 At IDna Group, we are proud to have been the selected partner in transforming Aclass from a multi-brand company to a new strong brand: TourCompass. The process has transformed the company beyond its structure. Furthermore, the process ignites a new chapter of growth with improved scale synergies, cross-sales opportunities, and a better starting point for future organic growth via additional destinations and markets.
Back in business
2022 was a year of great success for TourCompass with the launch of their new name, their new Sustainability Strategy, and preparations to launch a new travel destination: Australia. After years of Covid-19, they could again fulfil 10,000 happy clients' unique travel dreams and create unforgettable experiences. All this is due to highly motivated, energised, and dedicated employees with a shared sense of uniqueness and strengths.
Today, TourCompass stands on a robust strategic foundation with a sharpened understanding of its identity and value proposition and a newly developed visual identity that expresses the brand's promise: Turn your dreams into unique travel experiences, effortlessly.
Deliveries: Identity-driven strategy, brand architecture strategy & visual identity